Please Note: Invoices can take 3-5 hours to generate after purchase.
Finding and downloading invoices is easy. After you sign in to your Motion Array account, simply go to My Account then select Invoices.
From there, you can select whichever invoice you need and then click the download button.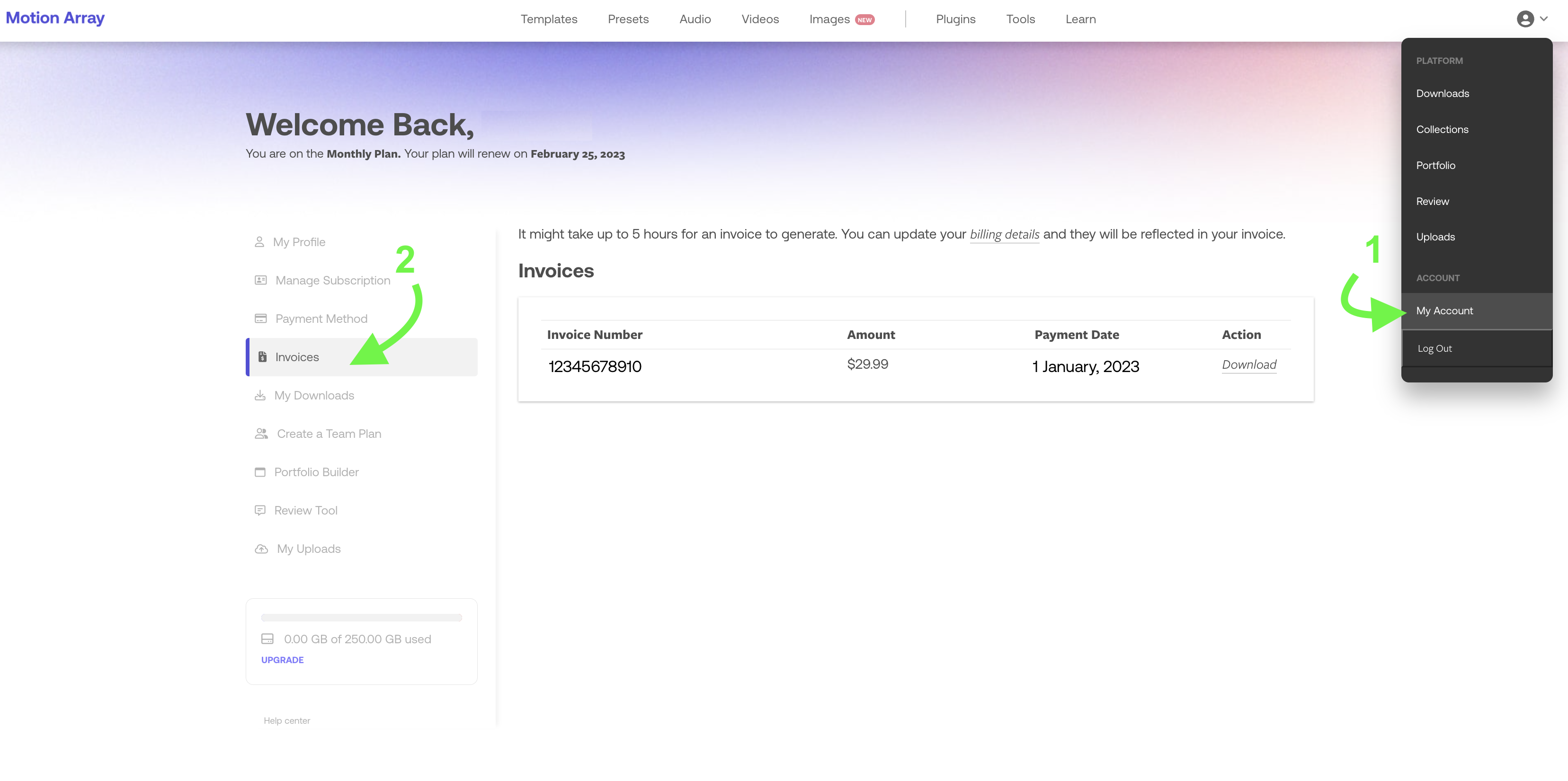 If you would like your invoice to include additional information, such as your address and phone number, you can add this information under My Details.
Please Note: All information from My Details will be automatically populated for your future invoices and will not affect previous invoices.
If you need a previous invoice modified, please contact our support team here, or from the chat bubble at the bottom-right hand corner of your screen, and provide the following information:
Company Name

Company Address

Company VAT/TAX Number

Any other company information of yours that your tax advisor requests
Team Plan Invoices:
You can download Team Plan invoices under the My Account top menu under My Team Invoices when you're signed in to your Team Plan admin account.