1- Log on to your Motion Array account
2- Go to My Account
3- Choose Manage Subscription
4- Click the 3 dot menu and Change Plan: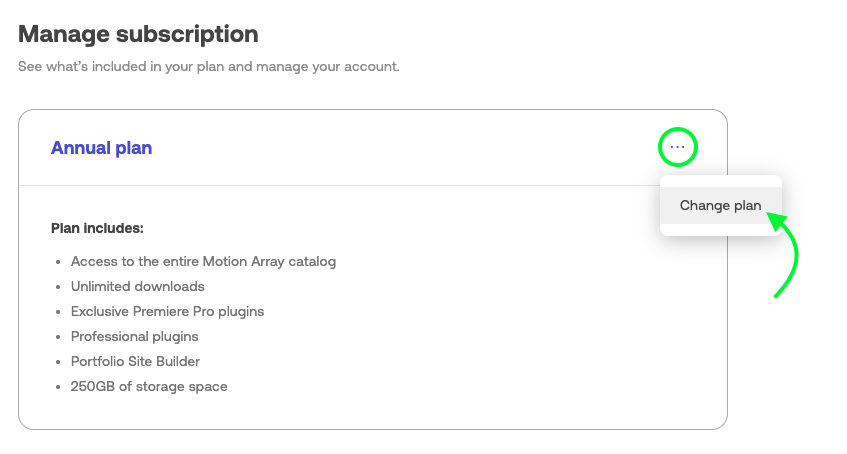 5- Click Renewal settings (you may need to scroll down to see it), and follow all the prompts: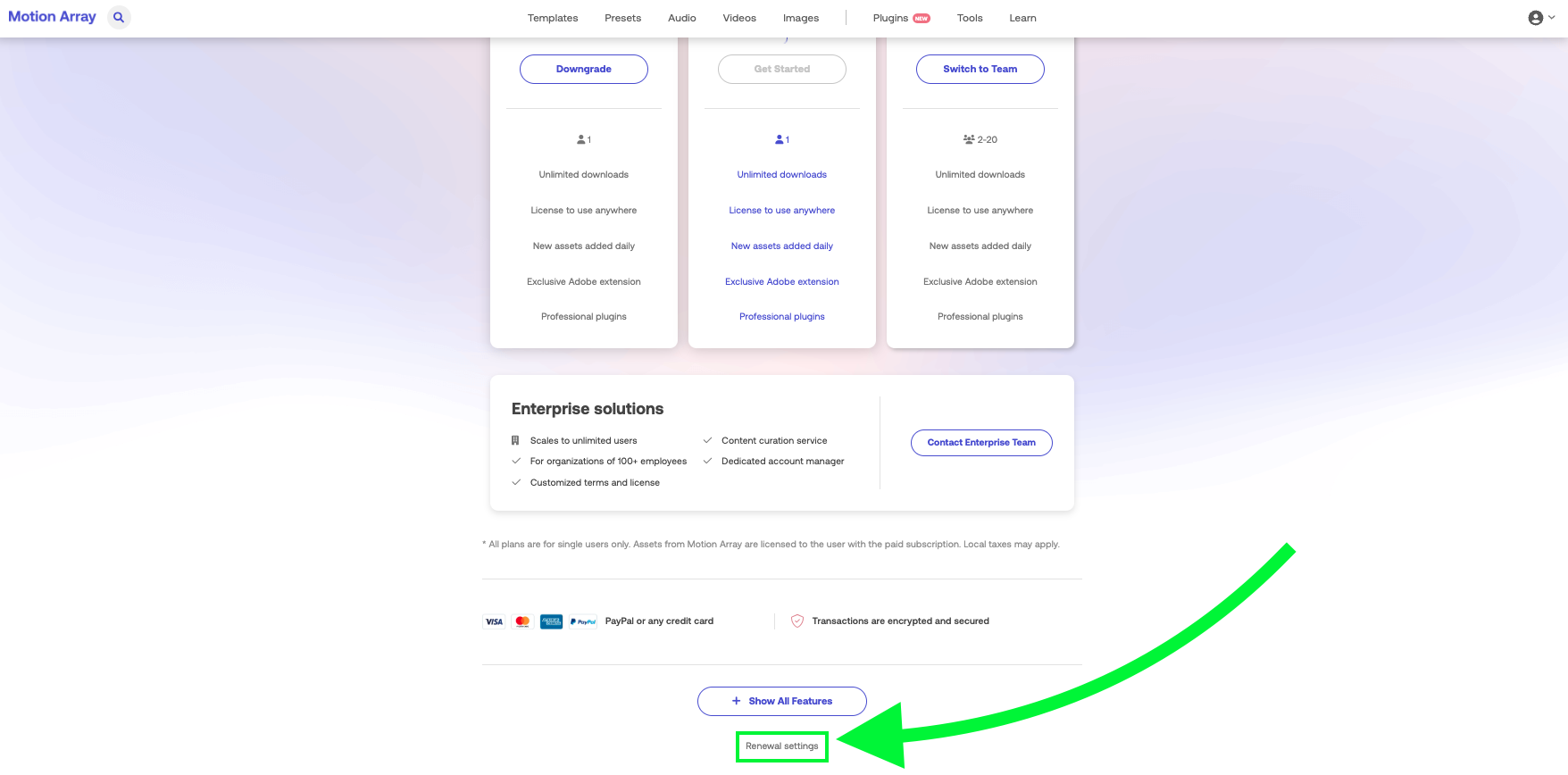 That's it! After going through this process, you will not be charged again. You will also retain paid access until your next renewal date.
You can continue to use all of your downloads in as many projects as you would like, as long as you remain a paying member. If you cancel your paid account, you are no longer allowed to use your downloads in new projects. Find out more about what happens after your downgrade.