If you would like to update the Extension Panel from your system, follow these steps:
1. It's a good idea to make sure to save any progress of projects that you have open, and close any Adobe Creative Cloud apps.
2. Go to this link (you may be prompted to sign-in to your Adobe account) and select Manage next to Motion Array

3. A window should pop-up asking you to open the Creative Cloud Desktop app, select "Open Creative Cloud Desktop App.app"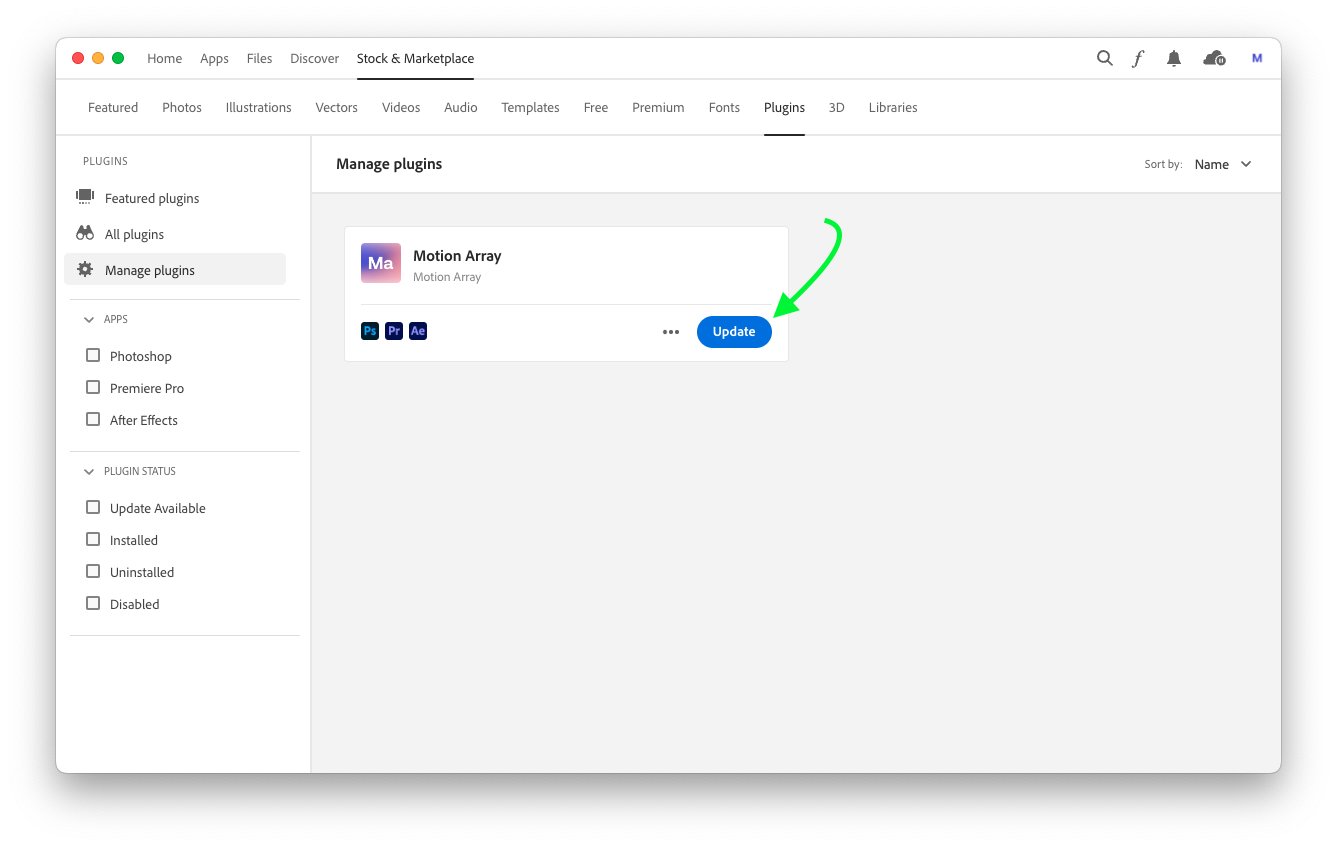 4. This should trigger the Creative Cloud Desktop app to open on your computer, and then you can select Update to trigger the extension to update.
The extension should being updating...

5. After the update is complete, you should notice that "Installed" is written where the "Update" button was previously written. You should also see a green popup that says "Motion Array updated." at the bottom of the window, for a brief moment.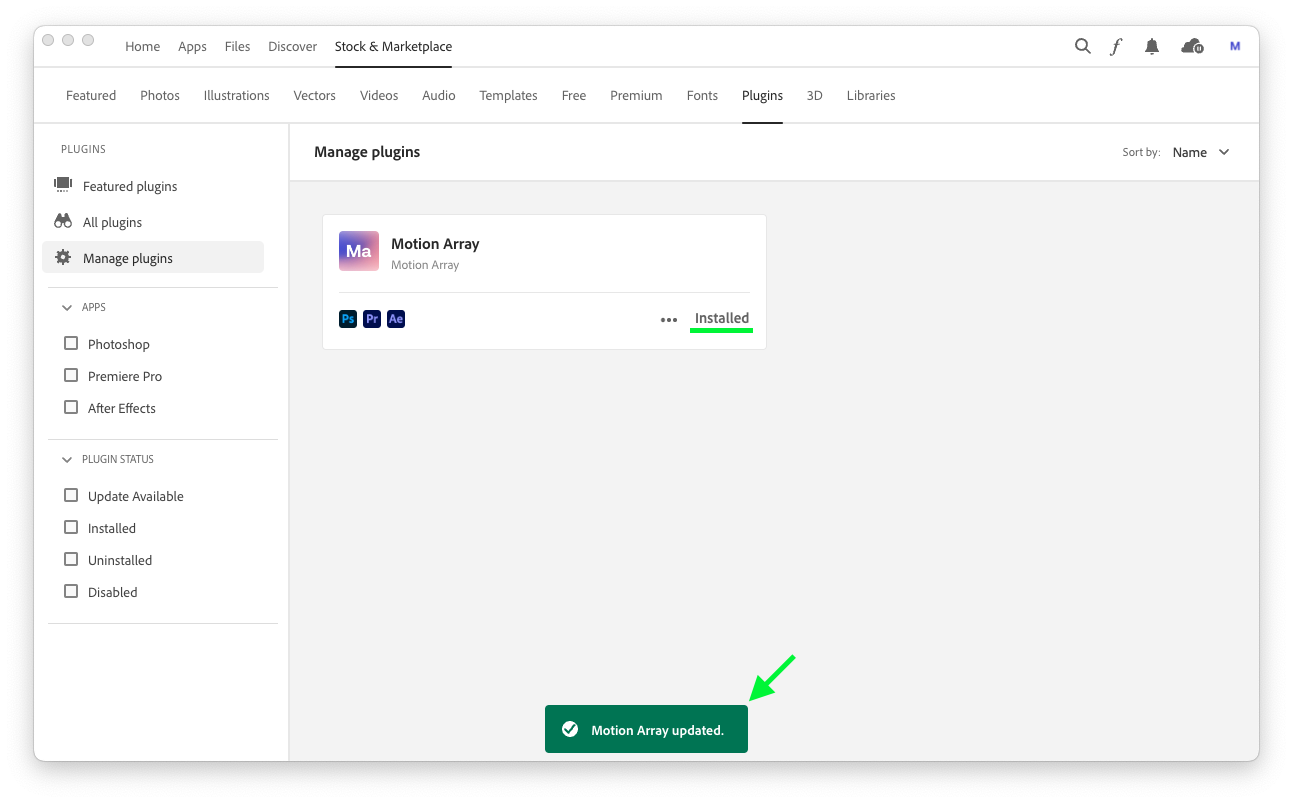 We hope this information has been helpful, but if you're in need of further help, don't hesitate to contact our friendly support team from the live chat on our site, or from here. Thank you for choosing Motion Array!